ICT Service & Solution Provider
The RDX® QuikStor™ USB3+ drive makes daily backup, archiving, data exchange and data storage tasks easier and a lot more convenient. Just plug it into a USB 3.0 port and start your work. This is as easy to use as an external USB disk drive.
Power up your smartphone anywhere, anytime with Sony's mid capacity models of its USB Portable Charger range.
Kaspersky antivirus software / products for home and home office are specifically designed to provide hassle-free and quality protection against viruses, worms and other malicious programs, as well as hacker attacks, spam and spyware.
Aztech Gigabit Powerline 
Embarking on a concept of No New Wires® data communications, Aztech HL129EP transforms your in-house powerline into a networking infrastructure. Thus it successfully reduces "dead spot" and increases network coverage within your home.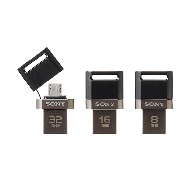 Sony On-The-Go USB Drive
Quickly transfer and playback content. Smartphone USB transfers files from your Android smartphone or tablet to your computer using its dual micro USB and super high speed USB 3.0/2.0, speed up to 130MB/s** . No cords or network needed.
The NWZ-B183FB with its Bass Boost feature, you can give your favourite tunes the extra punch that will keep you rocking. Direct USB connection makes for easy drag & drop of music files. Quick Charge lets you charge your Walkman MP3 player for just 3 minutes, giving you up to 90 minutes of playback. When the Walkman is fully charged you have up to 20 hours of playback giving you the freedom to concentrate on your music no matter how long you are on the move.
SEND US AN ENQUIRY
Tell us how we can help you!